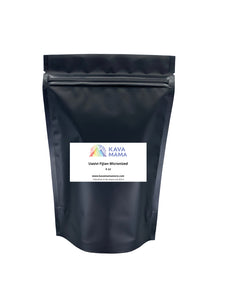 Uasivi Fijian Waka Micronized Instant Kava
Regular price $35.00 Sale
Uasivi
is Fijian for "Excellent" and "Supreme", and you'll know why the Fijian farmers named this special blend
Uasivi
once you've tried it. The Fijians use a patented process to develop an artisinal, super-micronized powder from three distinct kava types. 
The properties of true kavas come from the unique characteristics of volcanic island soil, and these Kavas originate from three distinct geographical and volcanically distinct areas of Fiji. 
The result of this arduous cultivation, selection, and development process is a very deep and relaxing kava, in a form that is easy to prepare and great to travel with. Just mix with water!